XPOWER Manufacture Inc. brings over 25 years of experience developing an expanding series of air movement, blower and fan products with the most advanced technology in today's market. By creating a fully integrated design with state-of-the art miniaturization, XPOWER's innovative products are lightweight, quiet, and XPOWER is continuously identifying and investing in advanced manufacturing technologies, including CNC... Read More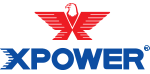 XPOWER Manufacture Inc. brings over 25 years of experience developing an expanding series of air movement, blower and fan products with the most advanced technology in today's market. By creating a fully integrated design with state-of-the art miniaturization, XPOWER's innovative products are lightweight, quiet, and
XPOWER is continuously identifying and investing in advanced manufacturing technologies, including CNC injection molding equipment and a robust R & D team. Our highly trained engineering department is an active participant in the creation of fully integrated motor, housing, and fan designs.  The resulting finished products conform to the highest standards of efficiency, balance, and reliability.
Industries Served
XPOWER Manufacture, Inc. offers several air movers, fans and blowers – serving the Restoration, Jan/San, Inflatable Advertising, and Pet Grooming industries – with new product innovations always on the horizon.
Global Organization
XPOWER seeks to provide maximum value with a combination of superior product quality and service. A worldwide presence has enabled manufacturing both 115V and 230V equipment for global distribution.
Standards & Safety
As the manufacturer, XPOWER closely controls the safety of its products and maintains the highest standards in the industry with globally recognized Safety Certifications and thermally protected motors.
Read less